17 December 2021
FROM THE PRINCIPAL
As we come to the end of another year, it's timely to reflect on the meaning of Christmas. The birth of any child is a time to celebrate new beginnings; a time of wonder. People can easily become captivated, staring into the face of a new-born: such joy, such a miracle!
How much more so, the birth we celebrate at Christmas; the wonder and love - that God came to us in the form of an infant, vulnerable and dependent, so that we could experience God's continuing presence in our lives and our world.
We were proud to welcome past student, Brianna Hoy, to our 2021 Awards Ceremony on Monday as our guest speaker. Bre is currently a member of the NSW Waratahs Women's Rugby Union Team and provided sound advice to our Year 6 students as they head off to high school.
Here's some Christmas cheer from our beautiful Kinders to put a smile on your face; enjoy!
Wishing all our families a blessed Christmas and a joy-filled New Year.
Warm regards,
Margaret
Published on: 14 Dec 2021
UPCOMING EVENTS
Term 1, 2022
Tuesday 1st February - School resumes for Years 1-6
Wednesday 2nd February - MHOC Swimming Trials
Tuesday 1st-4th February - Kindergarten Best Start Interviews
4th February - Kindergarten BBQ and Blessing 5:00-6:30pm
Published on: 14 Dec 2021
WHAT'S THE BUZZ?
2021 Awards Ceremony
Congratulations to the recipients of this year's Academic Achievement Awards. See Loving Learning for a full list of awards.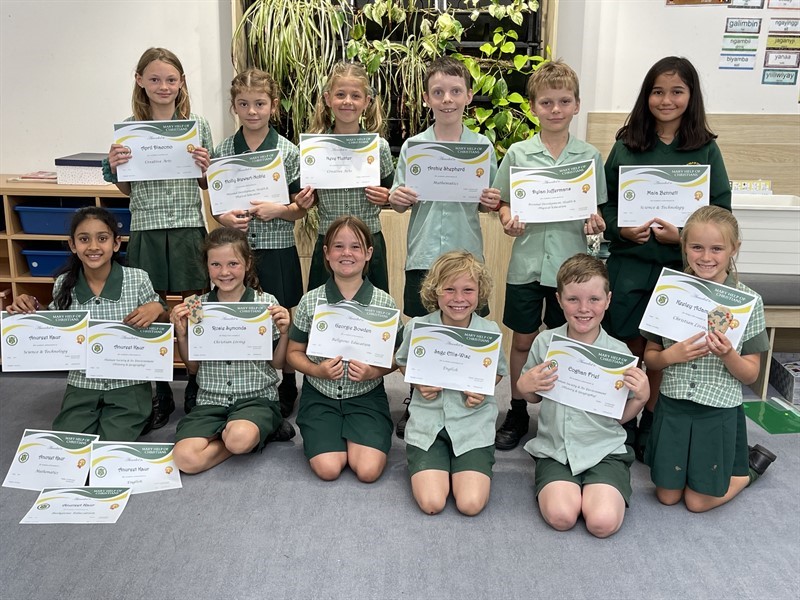 Prev
Showing images
1 - 8
of 29
Next
Year 6 Graduation
​​We farewelled our Year 6 Class of 2021 with a Graduation Mass and Dinner.
Congratulations to this year's recipients of the Fr Kelly Award; Alisha Little and Riley Duff. This prestigious award is presented each year to a Year 6 boy and girl for effort in behaviour, learning and sport.
Special thanks Leah Moore and Clare Bath for their beautiful decorations.
We are very proud of our graduating class. Good luck in high school!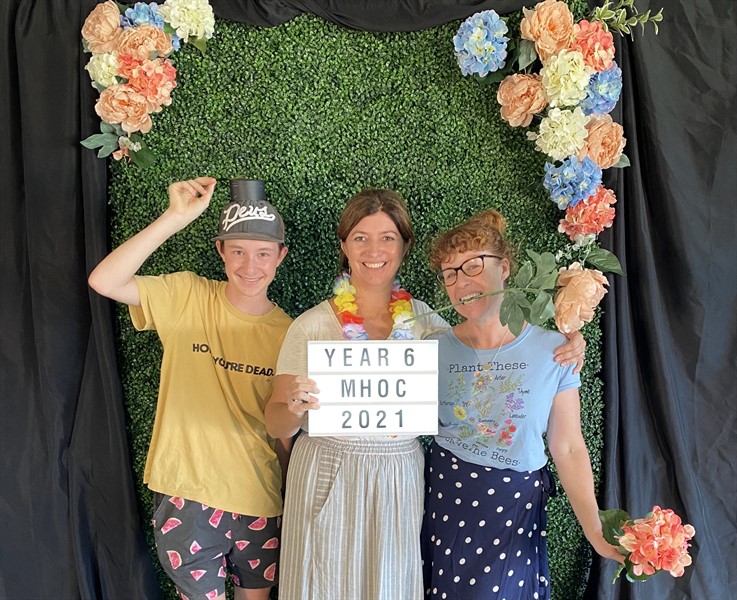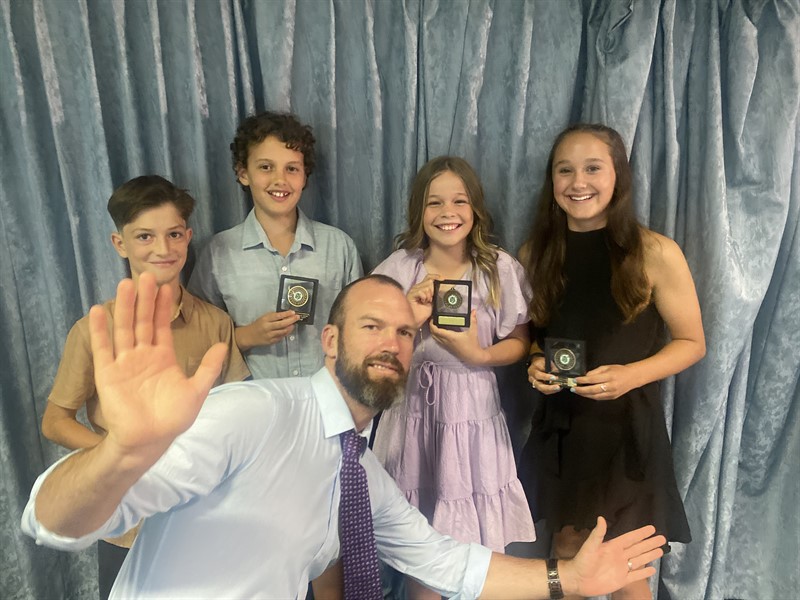 Prev
Showing images
1 - 8
of 41
Next
Santa Visit
Guess who paid a visit to the canteen this week? We love our wonderful volunteers; thanks for all your help this year!
Prev
Showing images
1 - 8
of 25
Next
School Uniform - Shoe Guide
Here is a helpful guide to purchasing school shoes that comply with our Uniform Policy.
Please note that all other uniform items will be available at Lowes in Park Beach Plaza during January until the Toormina store reopens after repair to storm damage.
A message from the Commonwealth Bank:
School Banking Update
The Commonwealth Bank have decided to close their School Banking program for all government and non-government schools across the country in 2022.
For those children who have an account, they can continue to make deposits into their Youthsaver account through online transfers or at any CommBank branch. If you need further information please phone 132 221 or visit your local CommBank branch.
Thank you to Denise Simpson who has generously run this program as a volunteer at MHOC for many years.
Published on: 14 Dec 2021
FROM THE MISSION DESK
Congratulations Enya!
As mentioned last week, Enya won the Vinnies Youth NSW Christmas Card Competition competition for the Lismore Diocese and will have her card used by the NSW St Vincent de Paul Society as one of the official Vinnies NSW Member Christmas Cards for 2022! Below is a copy of Enya's winning entry. Great job, Enjya!
MHOC Acts of Kindness Calendar
Thank you to our Year 6 Ministers of Evangelisation who have been updating our kindness calendar during the season of Advent. This week the calendar suggested that we:
Have lunch with someone who is by themselves

Say a prayer for someone in need

Wish EVERYONE a merry Christmas!
Merry Christmas!
Thank you for a wonderful year of prayer and worship at MHOC. We wish you a merry Christmas full of love and light.
Published on: 14 Dec 2021
LOVING LEARNING
Special Year 6 Awards
Congratulations to the following students who were presented with these awards at the Year 6 Graduation Dinner:
Ist Place in Year (Dux) - Anna Matthews

2nd Place in Year - Ben Melinz

3rd Place in Year - Charlotte Bunny

Good Sport Award - Tyler Irving

Sportsperson of the Year (Girl) - Matilda Newton

Sportsperson of the Year (Boy) - Ignatius Biddle

Excellence in Sport Award - Charlotte Bunny

Quota International Award for Citizenship - Ruby McCarthy

Rotary Parliamentarian of the Year - Charlotte Stewart

Sawtell Catholic Care of the Aged Empathy Award - Ollie Jones

Sawtell Catholic Care of the Aged Servant Leadership Award - Mia Littler

Michael Bryant Indigenous Student Award - Noah Baylis

The Principal's Award - Pania Bennett

Fr Kelly Award - Alisha Little and Riley Duff
Published on: 14 Dec 2021
SPORT NEWS
Welcome and Thank you
A big thank you to Rachel Spagnolo who has been the Sports Coordinator for the past 4 years. Rachel has done an amazing job and will now be handing over the reigns to one of our new teachers, Miss Goodenough. We welcome Rebecca in her new role!
Swimming Carnival and Zone Trials 2022
The 2022 Zone trials and Swimming Carnival are scheduled for Term 1.
The Zone trials will take place on Wednesday 2nd of February (Week 1) at Sawtell Pool and are open to squad-level swimmers who are turning 8 or older in 2022. Students need to be dropped at the pool in the morning and will be returned to school by bus at the end of the event.
To register your child for the trials please complete the following form:
https://tinyurl.com/swimmhoc22
Note: This form will close Monday 31st of January.
If you are able to volunteer to assist with timekeeping at the trials, please complete the following volunteer form. Please note that under current restrictions volunteers at school events are required to show proof of vaccination.
https://tinyurl.com/timekeep22
The Year 3-6 Swimming Carnival will take place in Week 2 on Tuesday 8th of February. All students in Year 3-6 will attend this event and participate in a range of races and novelty events.
Published on: 14 Dec 2021
NEWS FROM OUR PARISH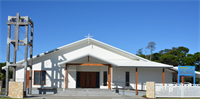 Advent & Christmas
The parish office will close at 12 noon on Christmas Eve and will reopen on Tuesday 4th January 2022.
We hope to see you all at one of the Christmas Masses.
Fr Michael, Zippy, Carolyn, Cheryl and Jennifer wish you all a joyful and blessed Christmas season. Have a great time with your family and friends.
Looking forward to a very special 2022
Baptisms
The Sacrament of Baptism is available to those requesting it. Please ring Jennifer at the Parish Office (66583544) or talk to Margaret Ryan or Liz Watts at school if you have any questions.
Parish Website , E-bulletin & Facebook Page
For all the latest news from our parish, check out the Parish website or subscribe to our new e-bulletin which can be sent directly to your inbox each week. Why not sign up today by entering your details in the sign up box on the Homepage or Contact page of the website!
And don't forget to check out our FaceBook page
Published on: 14 Dec 2021
MHOC PARENT FORUM
Thank you to all our parent community who have weathered another unusual year. Here's looking forward to more get-togethers in 2022.
Thanks to all the volunteers who continue to run Bingo each week at Sawtell RSL, our canteen volunteers and all those who help make our community the special place it is.
Published on: 14 Dec 2021
OSHC
OSHC Holiday Program
Click here to secure your booking or click here to enrol.
Published on: 14 Dec 2021
CANTEEN NEWS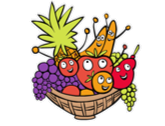 Thank you to everyone who supported the canteen this year. Can't wait to see everyone next year!
Published on: 14 Dec 2021
COMMUNITY NOTICES
Published on: 14 Dec 2021